EVALUASI TINGKAT KEPUASAN PENGGUNA E-PATIENT (STUDI EMPIRIS PADA RSUD Dr. MOEWARDI SURAKARTA)
Andri Eko Saputro

Fakultas Ilmu Kesehatan, Universitas Setia Budi

Didik Setyawan

Fakultas Ekonomi, Universitas Setia Budi

Finisha Mahaesti Noor

Fakultas Ekonomi, Universitas Setia Budi

Sugiyarmasto .

Fakultas Ekonomi, Universitas Setia Budi
Abstract
This study aims to test the satisfaction of using information systems formed from the patient's satisfaction with the quality of the service that is affected by the quality of the system and the perceived quality of information society in Solo while using e-patient applications. This study This confirm the research came back with a different object. Sampling technique was purposive sampling with the population of the community in the solo using the E-Patient application as much as 130 respondents. Testing the measuring instrument tested using the SPSS version 21 and hypothesis testing is done using Structural Equation Models (SEM) use the AMOS program. The results of this study indicate that patient satisfaction of using the E-Patient application significantly that from the quality of service. Quality system and quality of information on quality of service also showed significant effects. These results give Satisfaction to form meaning that patients i n the use of the application E-Patient through the quality of service is affected by the quality of the system and the quality of the information.
Keywords:
satisfaction of E-Patient, quality service, quality systems and quality of service.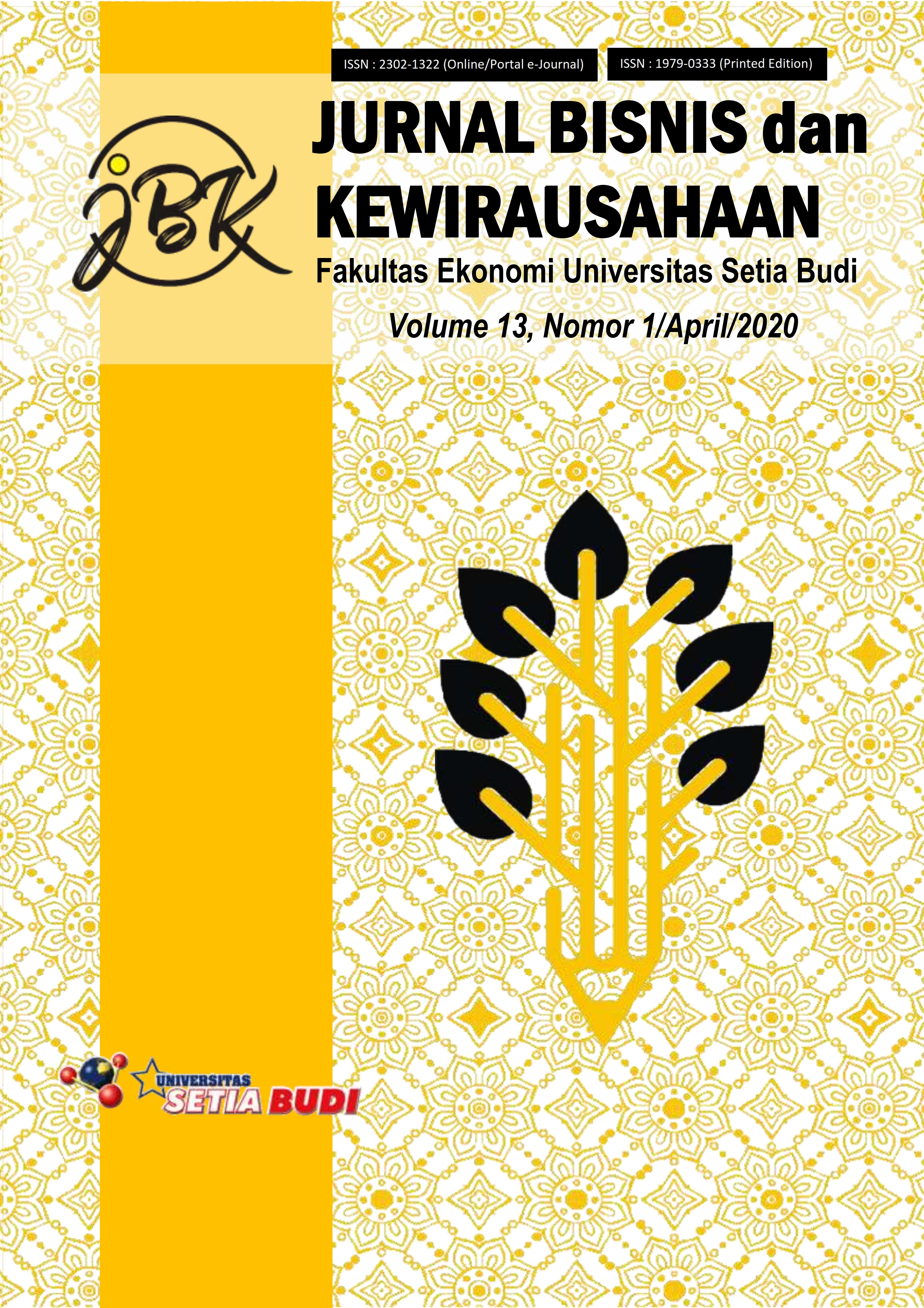 This work is licensed under a Creative Commons Attribution 4.0 International License.