PERAN MEDIASI KEPUASAN KONSUMEN DAN MODERASI ORIENTASI INOVASI PADA HUBUNGAN ANTARA INOVASI PERSEPSIAN DAN KESETIAAN MEREK DI RS DR. MOEWARDI SURAKARTA, JAWA TENGAH
KEPUASAN KONSUMEN
Maria Goretti Rani Prasetyo

Universitas Setia Budi
Abstract
This study aims to examine the effect of perceived innovation, consumer satisfaction on brand loyalty and the influence of innovation orientation on the relationship between perceived innovation and brand loyalty. When consumers are satisfied with a product, they will buy more. Continuous innovation makes consumers satisfied because producers always update their products or services.The data obtained through questionaires are  distributed to Dr. Moewardi Surakarta Hospital's service user and employee. Sampling technique that used is purposive sampling with a population of service users (general outpatients / non BPJS) 77 respondents and 77  hospital employees. Hypothesis testing  using  by  mediation and  moderation regression analysis. The results of this study indicate that perceived innovation has a significant effect on brand loyalty, customer satisfaction has a significant effect on brand satisfaction at Dr. Moewardi Surakarta Hospital.
 Keywords : perceived innovation, customer satisfaction, innovation orientation, brand loyalty.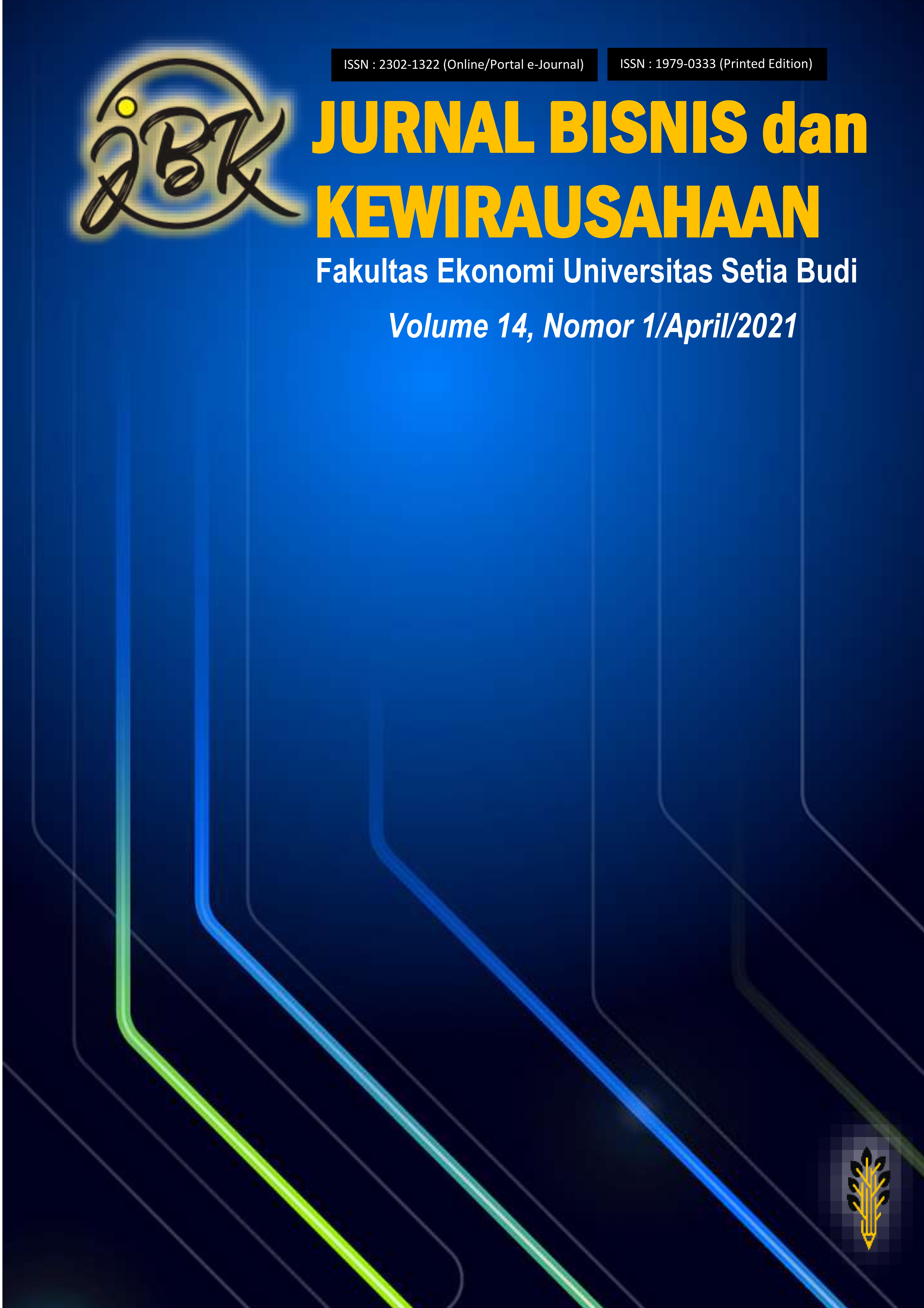 This work is licensed under a Creative Commons Attribution 4.0 International License.