ANALYSIS OF FACTORS THAT INFLUENCE EMPLOYEE PERFORMANCE IMPROVEMENT IN RAJUT DEPARTMENT IN PT ABC KARANGANYAR
Erna Indriastiningsih

TEKNIK INDUSTRI USAHID SOLO
Abstract
One of the right ways to maintain employee performance is the existence of a work motivation for employees in order to continue to improve employee performance in the company. And the high and low performance of employees is influenced by many factors, one of which is compensation, work atmosphere, and fair treatment. The purpose of this study is to find out what factors influence employee performance. The population of this research is 40 production employees at the knitting department at PT ABC in Karanganyar. This population as well as a research sample, with independent variables consisting of compensation factors, fair treatment, and work atmosphere and employee performance as the dependent variable. Data were taken using a questionnaire method and analyzed using correlation test with the help of SPSS Software Windows Version 20.
Based on the research results obtained by calculating the correlation with the value of a significant level of compensation of 0.404, fair treatment of 0.019 and work atmosphere of 0.001. With a value of significant level below the level of error level sig α = 0.05. This shows that the work atmosphere and fair treatment factors have a significant effect while the compensation factor does not significantly affect the performance of employees at PT ABC in Karanganyar. Based on the results of the correlation test and hypothesis test, the company should pay attention to the factors of fair treatment of employees in addition, the company also needs to pay attention to work atmosphere factors, so that employee performance increases.
Keywords:
Compensation, Fair Treatment, Work Atmosphere, Employee Performance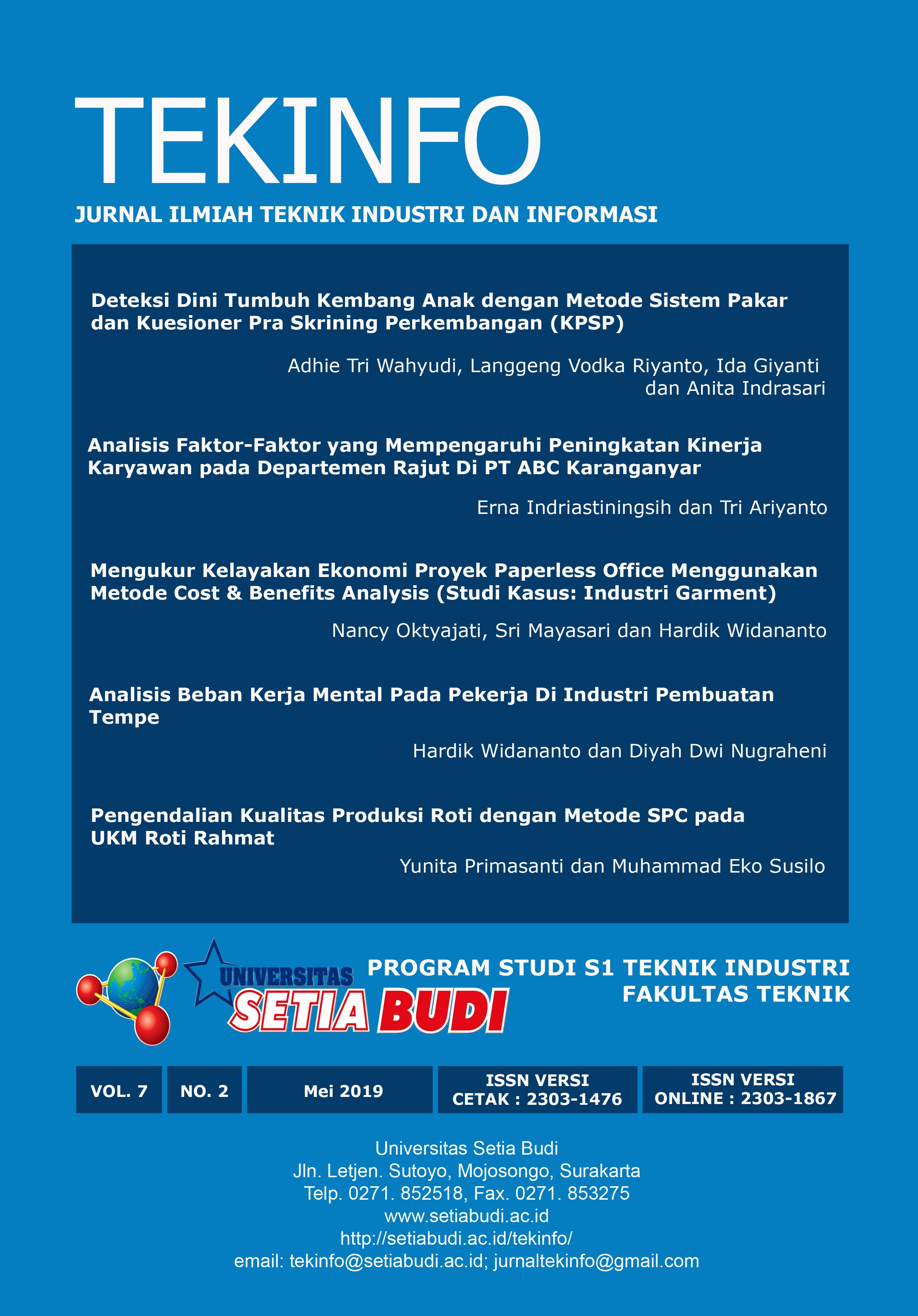 This work is licensed under a Creative Commons Attribution-NonCommercial-ShareAlike 4.0 International License.