USULAN PERBAIKAN LINI PERAKITAN BOX SPEAKER SWF PMA 9502 PT. HIT DENGAN METODE RANKED POSITIONAL WEIGHT
Tita Talitha

Universitas Dian Nuswantoro
Abstract
Hartono Istana Teknologi is a company work on electronics manufacture industry, known as "POLYTRON". One of the products from this company is SWF PMA 9502 speaker which is popular on market. According to the actual output data of SWF PMA 9502 speaker box assembly from 1 August 2019 until 12 September 2019, it has an average production 105 units/hour, where the production target is 120 units/hour. Not achieving the production target of this company caused by inbalance assembly line, so that happens bottleneck. For this reason improvement needs to be done using Ranked Positional Weight (RPW) method. The method is used as an approach to assist companies in knowing how effective assembly lines. Based on the RPW method, the assembly time of the SWF PMA 9502 speaker box is 396.31 seconds, which initially was 413.58 seconds. The application this method can also reduce the value of balance delay about 4.59%.
Keywords:
assembly line balancing, bottleneck, production, balance delay.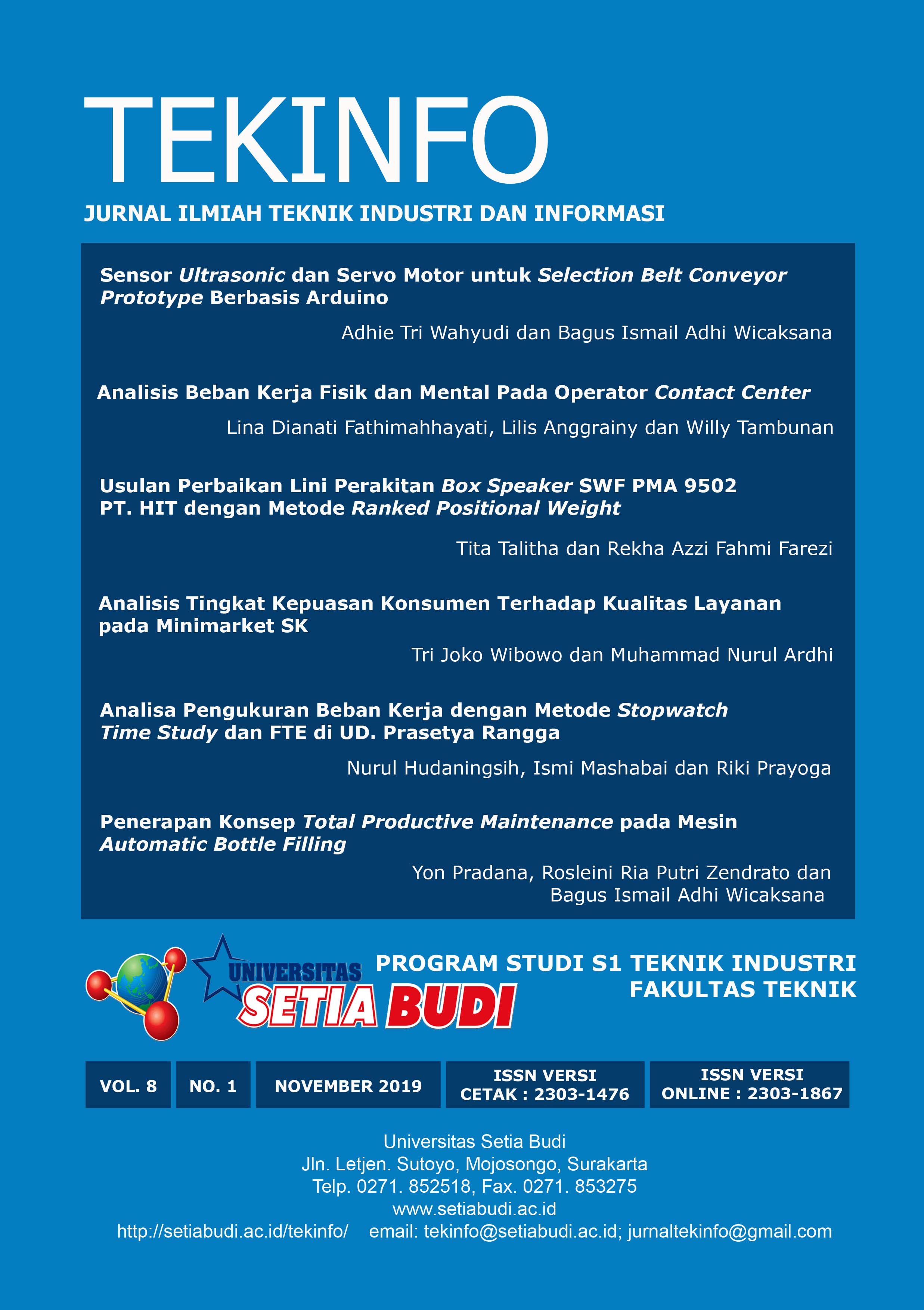 This work is licensed under a Creative Commons Attribution-NonCommercial-ShareAlike 4.0 International License.