Workload Measurement Analysis with Stopwatch Time Study and FTE Method at UD. Prasetya Rangga
Nurul Hudaningsih

Universitas Teknologi Sumbawa

Ismi Mashabai

Universitas Teknologi Sumbawa

Riki Prayoga

Universitas Teknologi Sumbawa
Abstract
Industry actors are more competitive in the sophisticated industrial world. They must be able to manage their management system properly, thus it would be able to compete with other industries in the competitive world. Problems that occur in the home industry UD. Prasetya Rangga is a mismatch between the workload and the number of workers that resulting inefficiency of work as well as the increase of workload. This study aims to measure normal time as a reference for calculating workload as a basis for calculating the amount of worker while creating a production flow. Method of this study used FTE (Full Time Equivalent) to evaluate workforce requirements. The results of this study revealed that the workload received at the printing and drafting department was 35% while the drafting department was 146%, and the workload at the packing department was 39%. Based on the calculation of the FTE method, the optimal workforce requirements at UD. Prasetya Rangga of the production department, the court, and the printing number of proposed workers was 1 person whereas the actual number is 2 people. Then, there were 2 people that were proposed in the drafting department while the actual number was 1 person and there was 1 person that were proposed in the packing department while the actual number was 2 people.
Keywords:
FTE (Full Time Equivalent), Home Industry, Workload, Workload, FTE (Full Time Equivalent)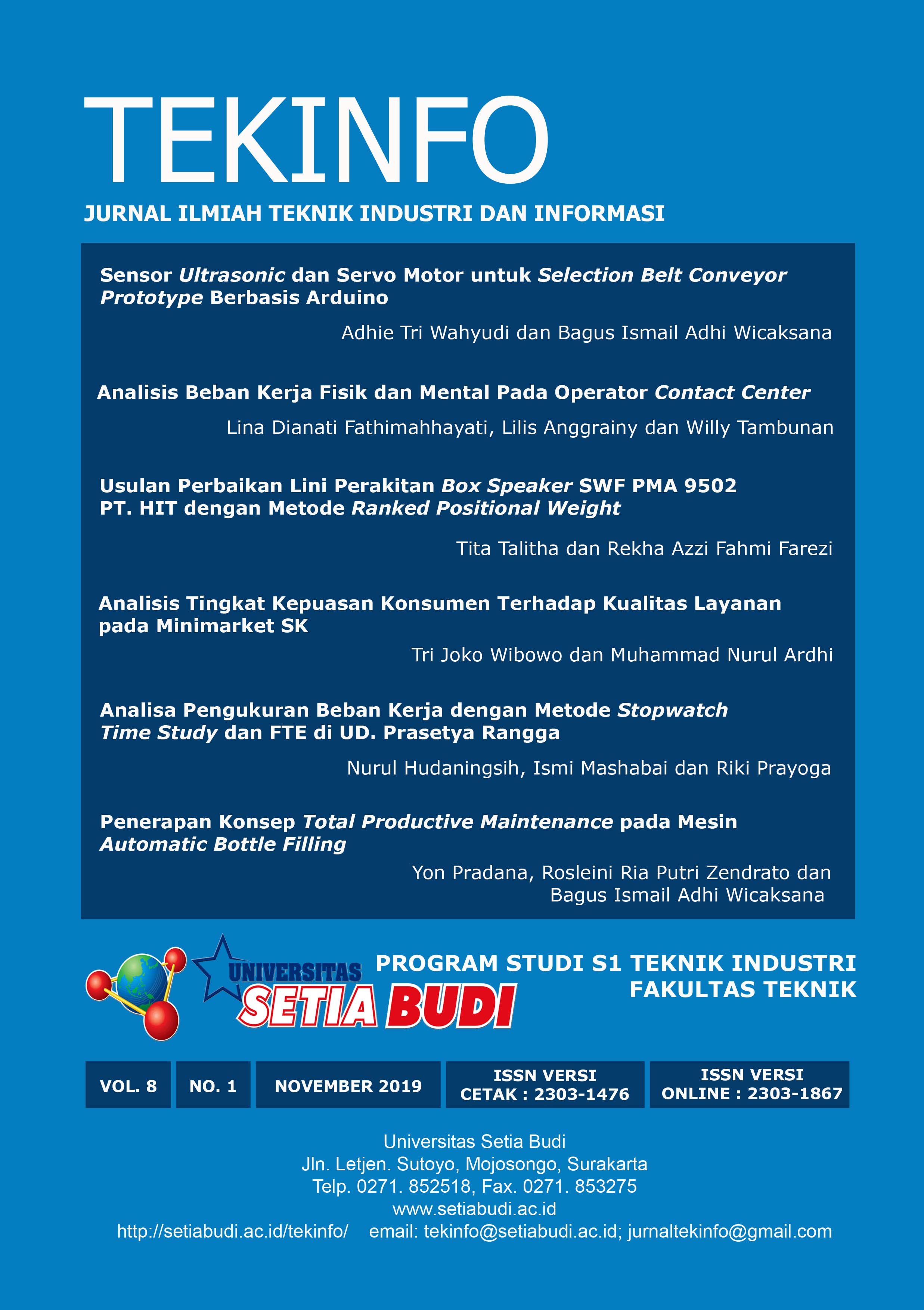 This work is licensed under a Creative Commons Attribution-NonCommercial-ShareAlike 4.0 International License.